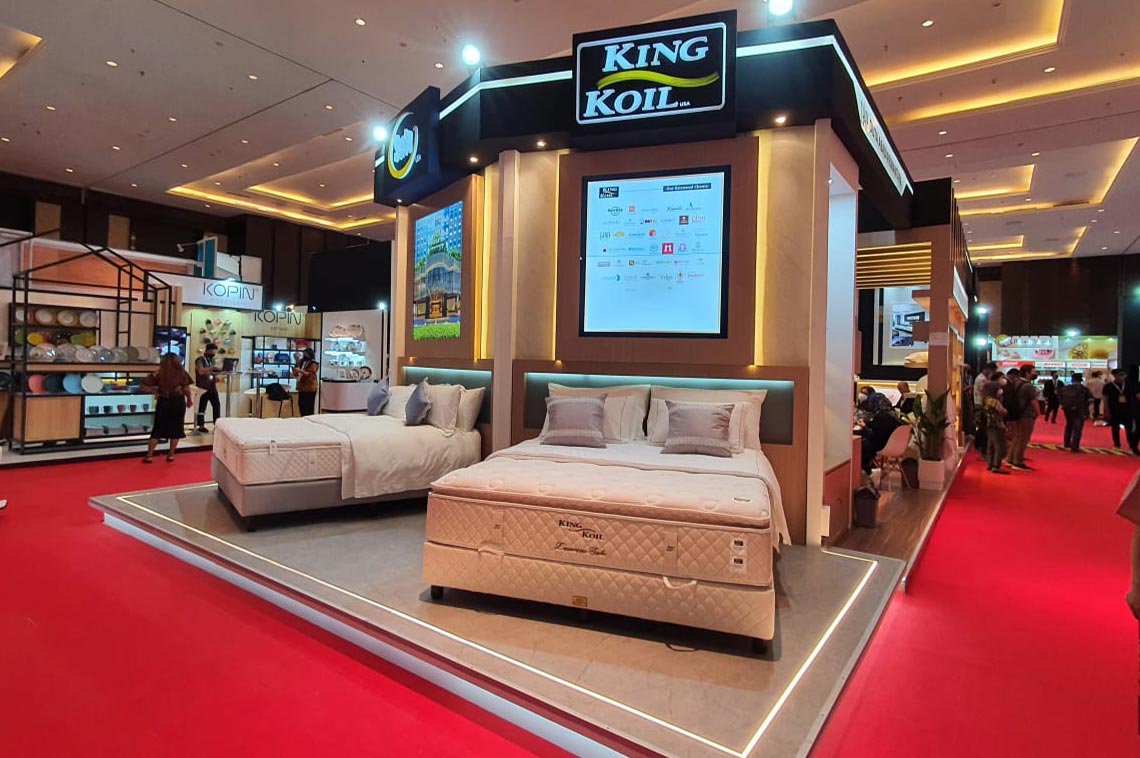 FHT Bali is already recognized as a promotional platform for the Indonesian food, hospitality & tourism industry, and provides the perfect opportunity to build connections with potential clients and bonding with established partners.
Food, Hotel & Tourism Bali is the leading trade show in Eastern Indonesia for food, beverages, and services to support the Indonesian Tourism and Hospitality Industry.
The 12th FHTB was held at the Bali Nusa Dua Convention Center (BNDCC) on 22 - 24 September 2022. In this year FHTB, DAP showcased two brands, King Koil® and Serta®.
Both brands have been trusted by major hotel chains in Indonesia and abroad. Through this opportunity, DAP wants to develop cooperation with the hotel industry for room essentials, ranging from mattresses, pillows, bolsters, and bedding accessories.