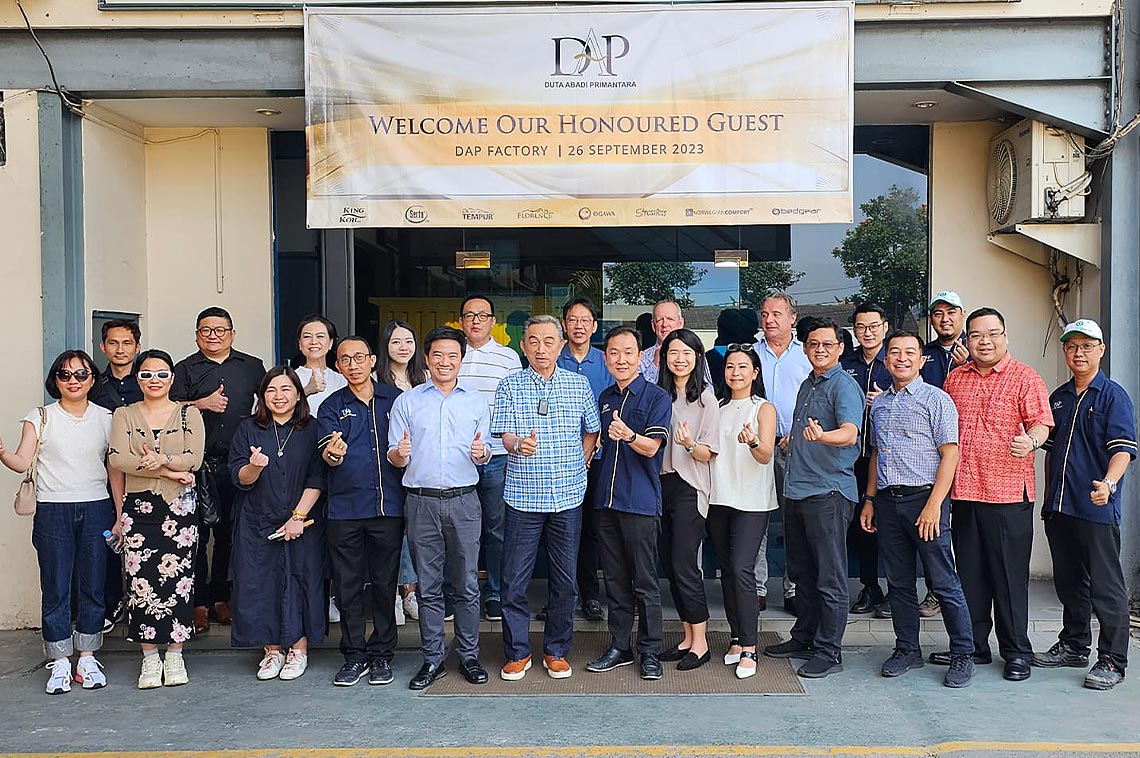 DAP has been a market leader in the mattress and bedding industry for more than 30 years, DAP has also expanded its industry in various countries.
DAP invited Overseas partners from Malaysia, Netherlands, Australia, Vietnam, Philippines, Singapore and Thailand on September, 26th 2023.
The Overseas Team visited the DAP Tangerang factory to see how the process of making DAP products starts from raw materials to finished products that are ready to be marketed to various area.