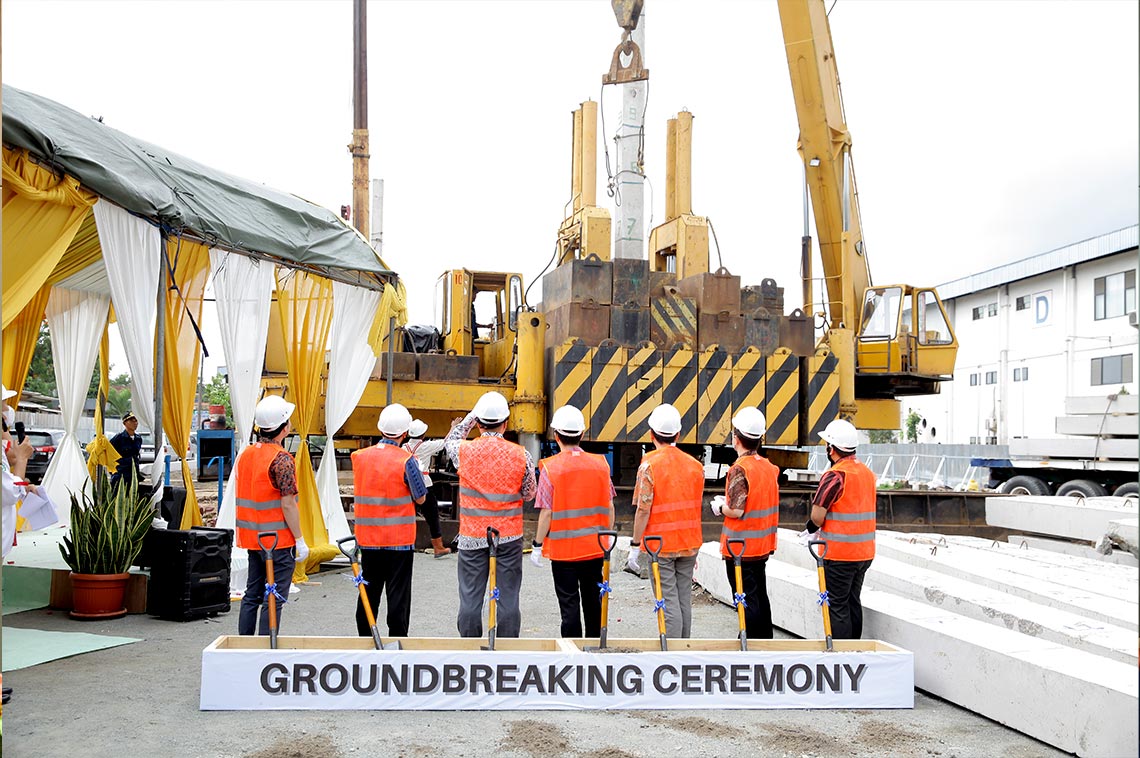 DAP held a groundbreaking ceremony for the expansion of the Tangerang factory area on February 15, 2023.
The new office and warehouse construction project is part of DAP's 33rd anniversary celebrations. The warehouse with a total area of ± 6,000m² will be divided into 3 floors. The ground floor (GF) will be used as a Finished Goods Warehouse (GBJ), the 1st floor will function as a Raw Material Warehouse (GBB), and the 2nd floor will be used for the needs of Duta Abadi Perdana.
Meanwhile, the Office, which has an area of ± 2,000m², will have a special room for the Board of Directors and become a new office location for the Finance / Accounting, Purchasing, Management Information System, and Human Capital Management divisions.
DAP hopes that the office and warehouse construction project can spur enthusiasm to continue to be the best in terms of serving the needs of consumers in Indonesia for premium bedding.