Serta® Presents the First Mattress with Cool Fiber and Viro Safe Technology in Indonesia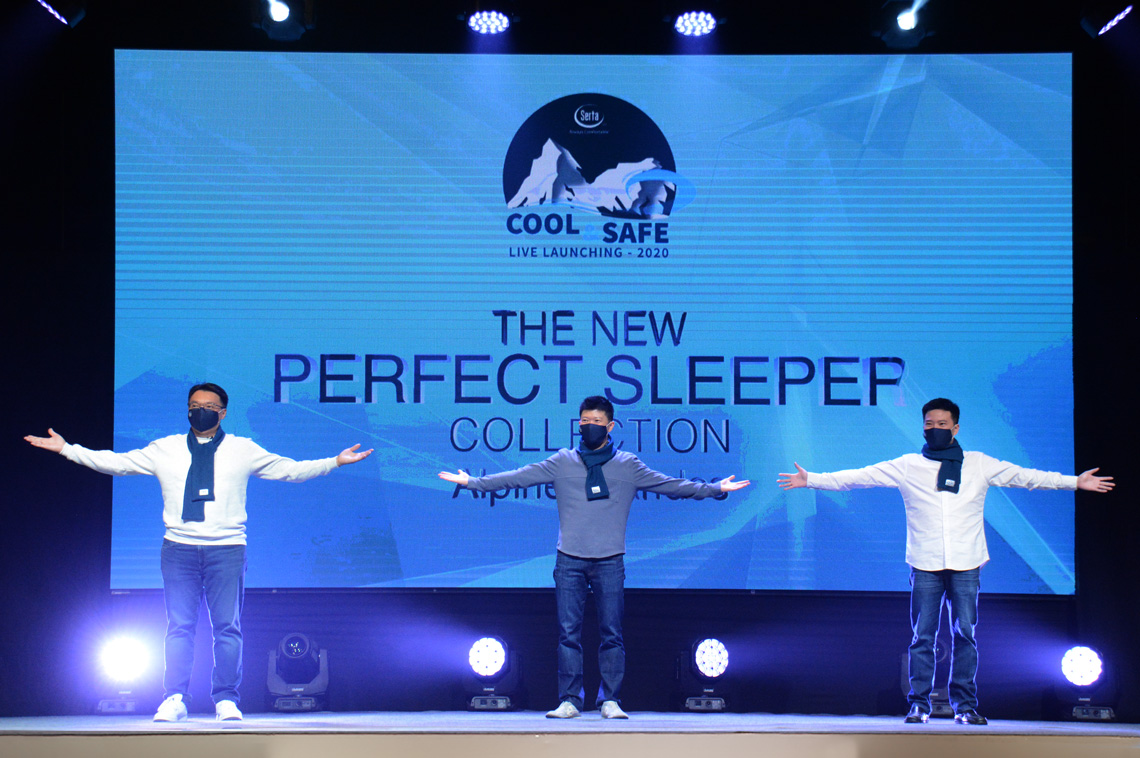 Serta® launched the newest mattress collection which was conducted live virtually, at Sutera Hall, Mall Alam Sutera, Tangerang, on Thursday, 15 October 2020. The launch event was attended by 200 DAP dealers and media from 16 cities in Indonesia.
Serta® Perfect Sleeper® Collection, the Alpine® and Andes®, are equipped with Cool Fiber and Viro Safe Technology.
The Cool Fiber Technology is the latest cooling technology in Serta® products that uses special threads to provide a cooling effect and make sleeping more comfortable. The Viro Safe Technology in the Serta® Perfect Sleeper® collection, however, is able to reduce the activity of bacteria and viruses by up to 99%, including the SARS-COV-2 virus that causes Covid-19. This innovation has been thoroughly tested through many clinical trials and has been proven to be effective in reducing bacterial and viral activity on the mattress.
The Serta® Perfect Sleeper® collection is officially circulating in the Indonesian market starting October 15, 2020 at very affordable prices, especially during this pandemic time, so that consumers can experience the Serta® best products. The collection will also be distributed in 13 DAP branches in Jabodetabek, West Java, Central Java, East Java, Bali, North Sumatra, South Sumatra, West Sumatra, Lampung, Pekanbaru, Kalimantan, North Sulawesi, and South Sulawesi.