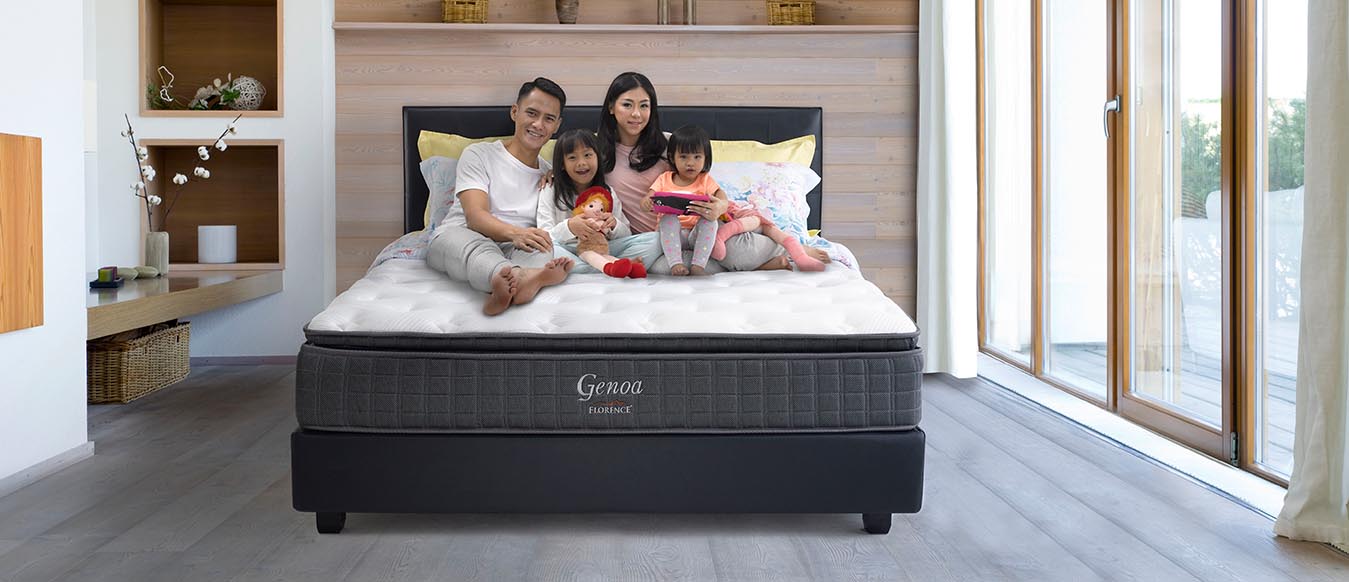 In early 2017, DAP took Chocky Sitohang and family to become the Brand Ambassador of Florence®. The humble, cheerful Chocky figure with a harmonious and happy family, makes him the perfect choice for Florence's new face.
In addition, Choky himself is a user of Florence® mattresses since he was married in 2010. Choky's love for his little family is the reason Choky entrusts the Florence® mattress to provide the best sleeping experience for the whole family.
Florence® prioritizes the health and comfort of your family during their sleep or rest, refreshing the body to engage in the next morning activity with your beloved family.