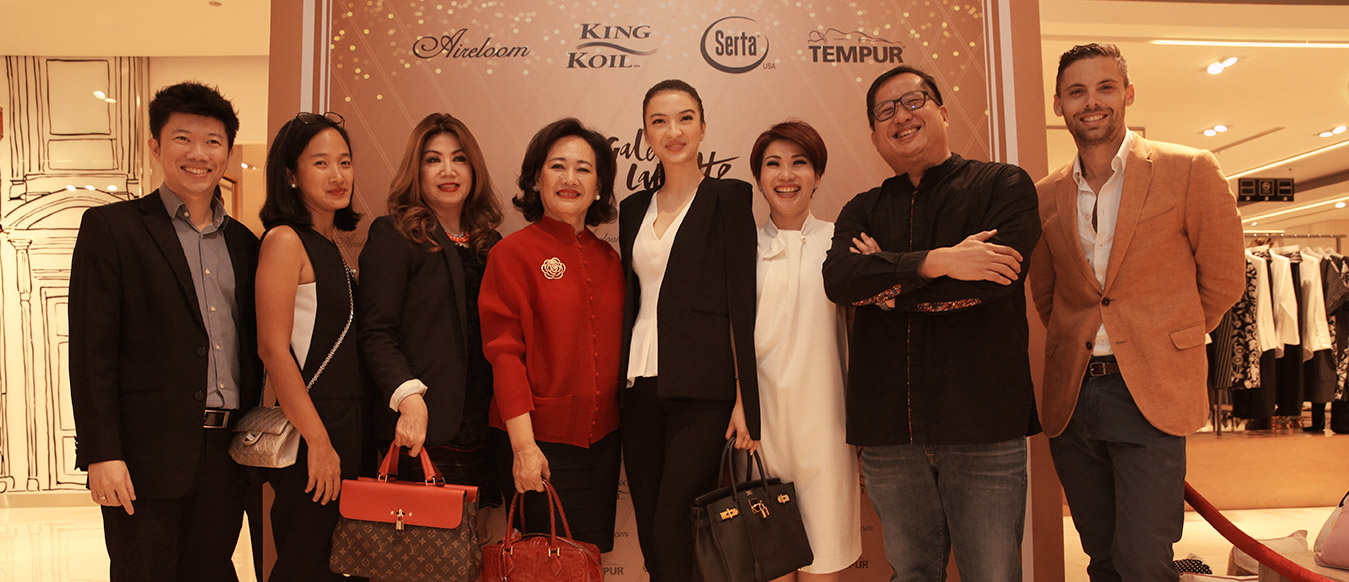 Rediscover the World of Comfort
An event was held as a sign of the opening of premium counter from luxurious brands Aireloom®, King Koil®, Serta®, and Tempur® at Galeries Lafayette.
The grand opening event is held with the theme "Rediscover the World of Comfort", in harmony with the commitment of Duta Abadi Primantara (DAP) and Galeries Lafayette to promote the beauty and the best quality in their products. Found in the opening of this counter, Anthony Setiawan as the Deputy Vice President of DAP stated, "With the opening of premium mattress counters in Galeries Lafayette, we expect to meet the needs of the community for bedding products such as mattresses, linens, and any other bedding essentials. It certainly goes along with our commitment to provide the best service and quality, and we hope that we are able to fulfill all Galeries Lafayette and Pacific Place customers' necessities, giving them the freedom to choose each product that meets their needs". The counter area of 166 m² is built with 4 world's best mattress brands, which each brand has different characteristics. The Aireloom® features Royal Luxury, King Koil® designs promote Elegant Classic, Serta® defines Modern Edgy, and Tempur® clearly represents Modern Sophisticated.
What distinguishes the premium mattress counter in Galeries Lafayatte with DAP's counterparts in other department stores is the premium mattress brand Aireloom® from USA.