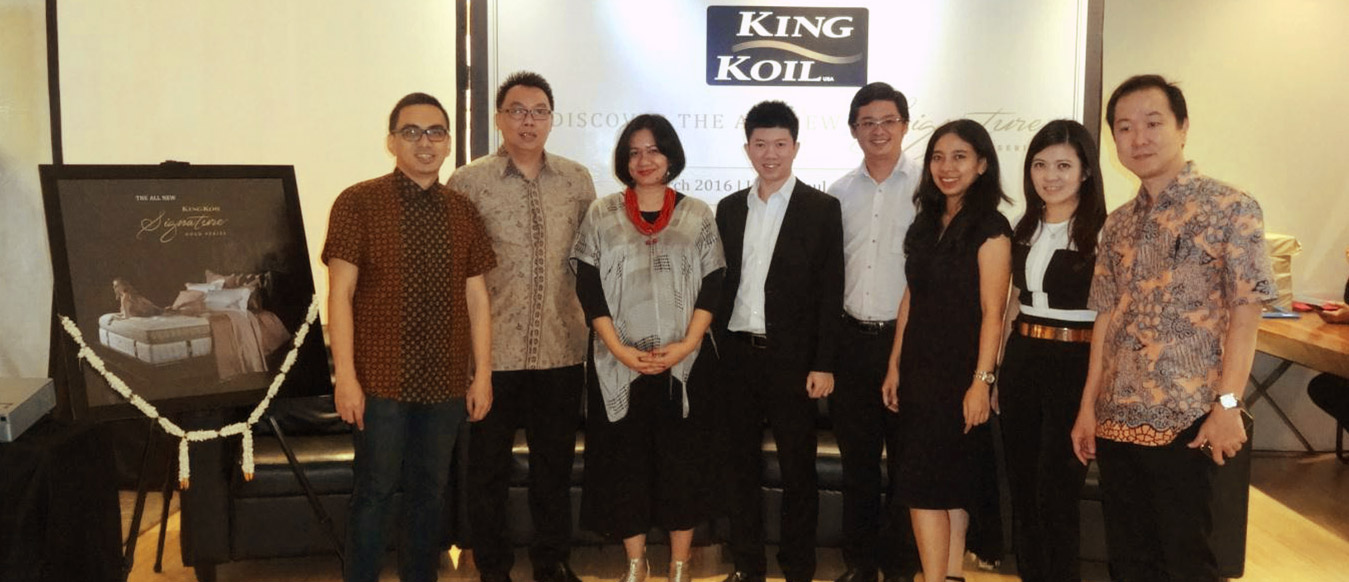 King Koil® is proud to launch its newest collection, The Signature™ Gold Series, at InterContinental Hotel Bandung. The theme of the event is Glamorous Shanghai '20s, in which every guest who comes is required to wear a glamorous cheongsam, a traditional Chinese clothes. Guests were entertained with performances by Indonesia's famous diva, Andien and guided by the famous MC, Farhan.
King Koil® Signature™ Gold Series introduced the latest mattress spring entitled Gold Series Coil™. This special spring was specially designed and made by using pure steel German technology that has a higher endurance than other types of steel. Each Gold Series Coil™ was structured into a 7-Zone Honeycomb Pocket Coil System, in which each spring is packed tightly in 7 spinal support zones. The Signature™ Gold Series consists of 6 types of mattress; Masterpiece® and Natural Response®, International Classic® and Grand Classic ™, World Endorsed ™ and Chiro Endorsed ™ - also include a special mattress, adjustable bed for your every need on a mattress, the King Koil® Ergo-Pedic™. This ergonomic mattress can be adjusted for all kinds of activities on the mattress. This unique bed is also equipped with a massage system and wireless remote to facilitate any activities required in creating the desired comfort.
The launching went really well, visible from the enthusiastic guests that came to witness the unveiling of the astonishing collection.