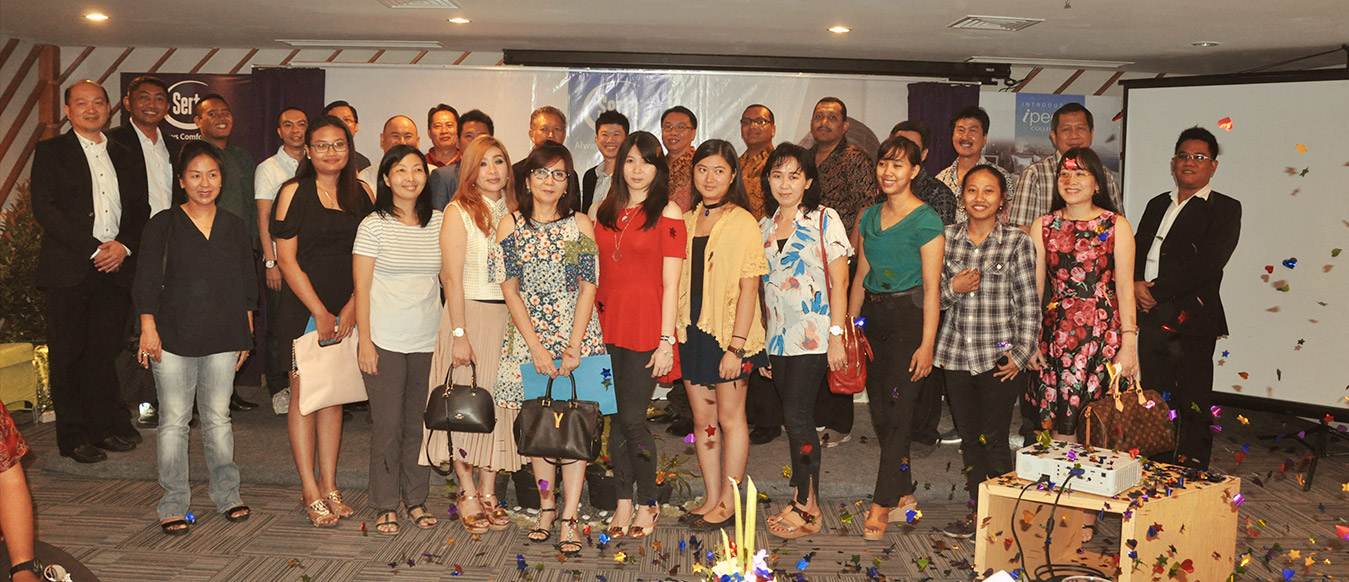 In attempt to continue introducing the latest Serta® iPedic Series products from city to city, on March 1, 2017, PT DAP held an intimate dinner with selected dealers and partners at Hotel Ibis Style Bali. The event was also attended by several DAP officials such as,
Vice President Director : Anthony Setiawan
Marketing Director : Aria Hermawan
General Manager : Yohanes Soedijono
Brand Manager : Mukti Argo
Mr. Bun Min as Regional Manager of DAP Bali branch also attended the event. The event started at 18:00 and continued until 22:00. It began with eating dinner together, which then proceed to the product presentation and opening ceremony for the Serta® new products. After the ceremony, every guest was invited to see the new Serta® iPedic Series product at Atrium Mal Bali Galeria, a prestigious mall located in the heart of Bali.
The presence of Serta® iPedic Series is certainly welcomed enthusiastically and well received by every guests and partners present that night.