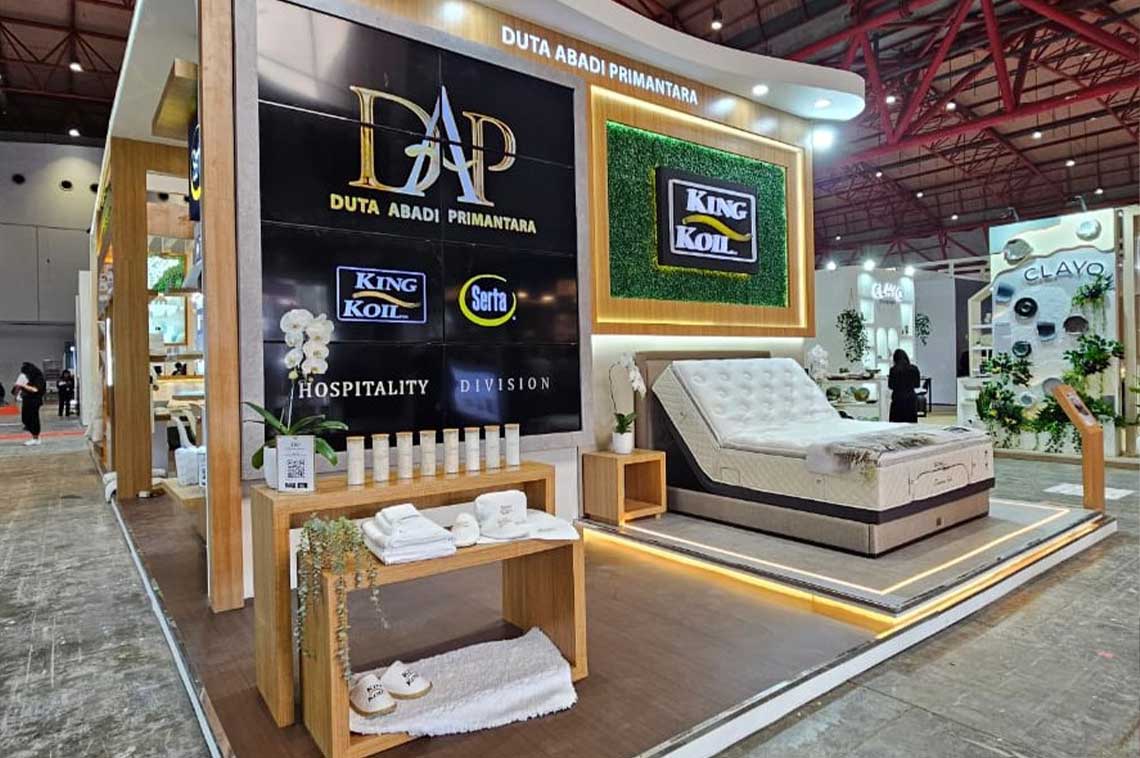 DAP participated in the Food & Hotel Indonesia (FHI) exhibition on 25 – 28 July 2023, at the Jakarta International Expo (JIExpo), Kemayoran, Central Jakarta.
This international trade fair has become an annual event for the Hospitality and F&B Industry in Indonesia. This year's 17th FHI also invites national business people to be able to contribute directly globally. In this year's FHI exhibition, DAP included two brands, King Koil® and Serta®.
King Koil® and Serta® have been trusted by large hotel chains in Indonesia and abroad.