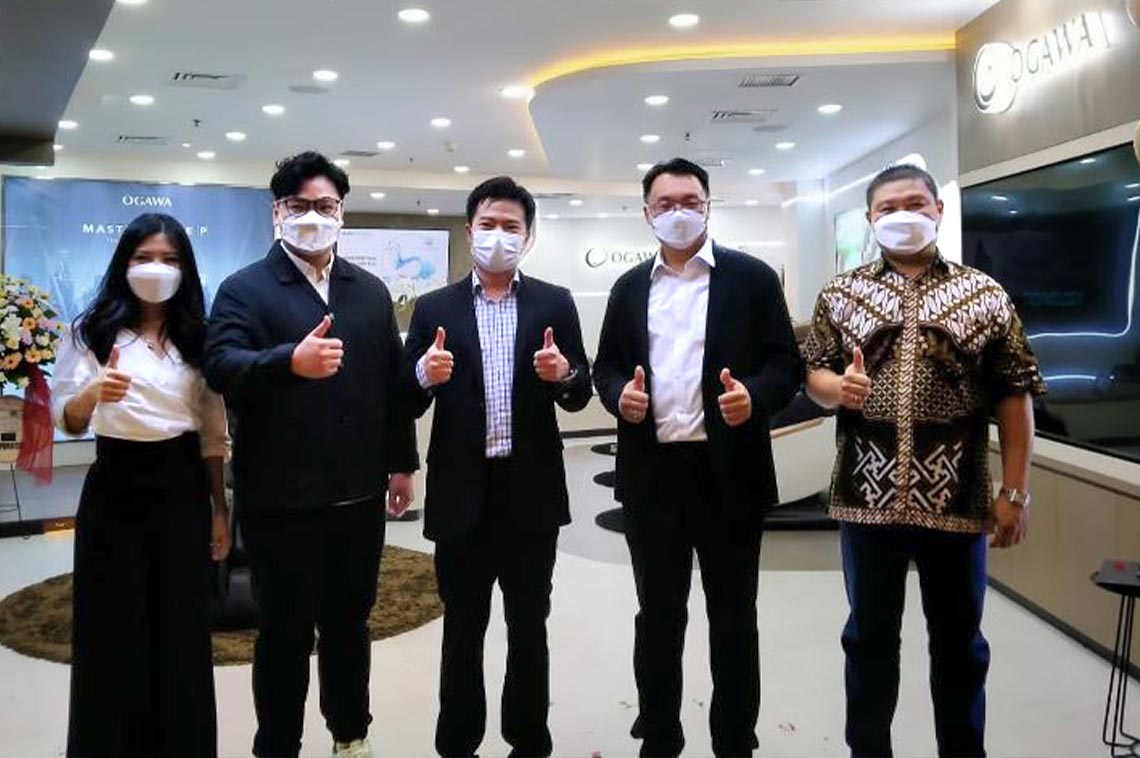 Ogawa, one of the biggest name in the massage chair industry has been consistent in delivering the best relaxation technology in its class.
Now you can enjoy the best of massage technology in Surabaya at the newly opened Ogawa Experience Center at Tunjungan Plaza 3, 4th Floor. The Grand Opening ceremony was held on Tuesday (19/4/2022), attended by Surabaya local media.
Ogawa Experience Center Surabaya is the second mono-brand Ogawa boutique in Indonesia, after the first one opened in Plaza Indonesia, Jakarta on 2019. The concept of the boutique it self is an Experience Center which offers an immersive experience as the customer tries the product. The customers can experience firsthand the relaxing sensations and the cutting-edge massage technology that Ogawa massage chairs provide.
Ogawa target market is the modern people living in the metropolitan city, full of activities with dynamic lifestyle, who are also concerned with their health and life quality. That is one of the key reasons for Ogawa to open their Experience Center in Surabaya.
Ogawa name derives from the Japanese word which means "river/stream", where the river represents the source of life, whose flow forms a harmonious ecosystem. In their vision, Ogawa wishes to inspire its users to have a quality life through the best technologies and innovationsin its products.