KADIN, Halodoc, GoTo collaborate in building an oxygen house that can accommodate 500 beds and 12 ICU beds (in containers) in Pulo Gadung.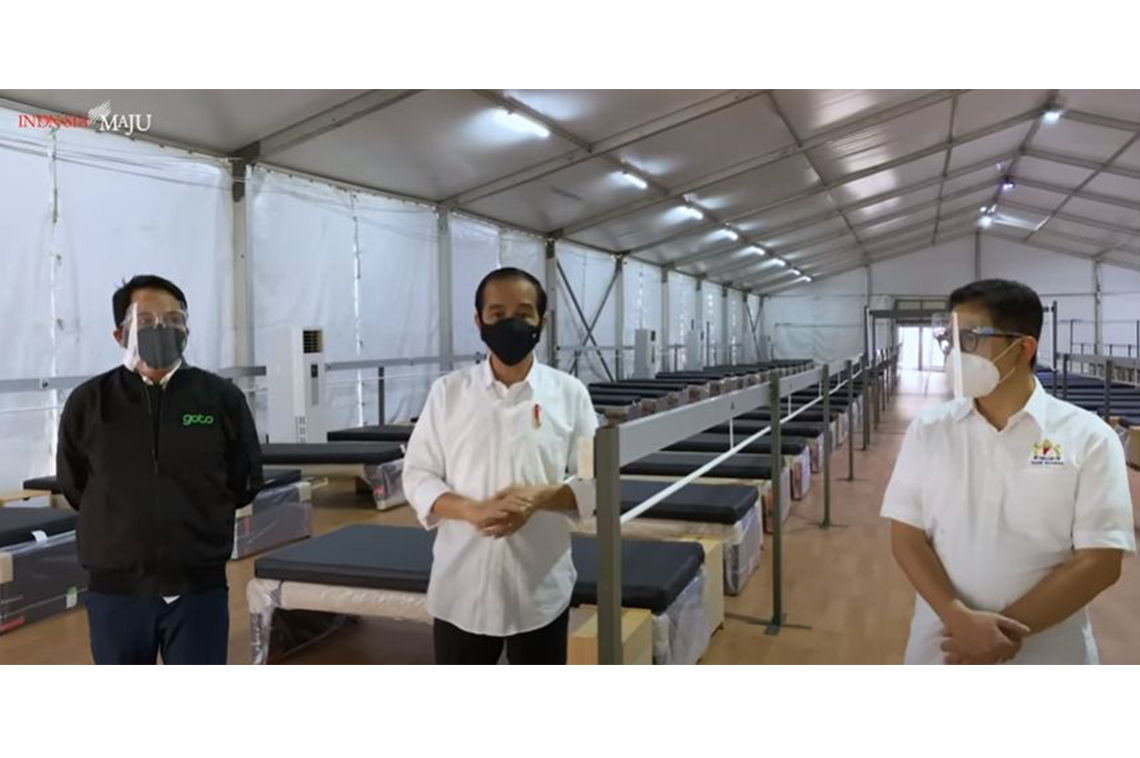 The work took place within 3 weeks from planning to execution and on July 24, 2021 the Oxygen house was reviewed directly by Mr. Jokowi.
The oxygen was supplied by PT Samator Gas Indonesia, the facility were built by PT Tripatra Engineering and Construction, the land was lent by PT Master Steel, the operations were carried out by Petramedika IHC group, and the Florence bed set was supplied by PT Duta Abadi Primantara. According to further plan, similar facilities will also be built in other cities.
https://www.youtube.com/watch?v=2p3cKROhsNs