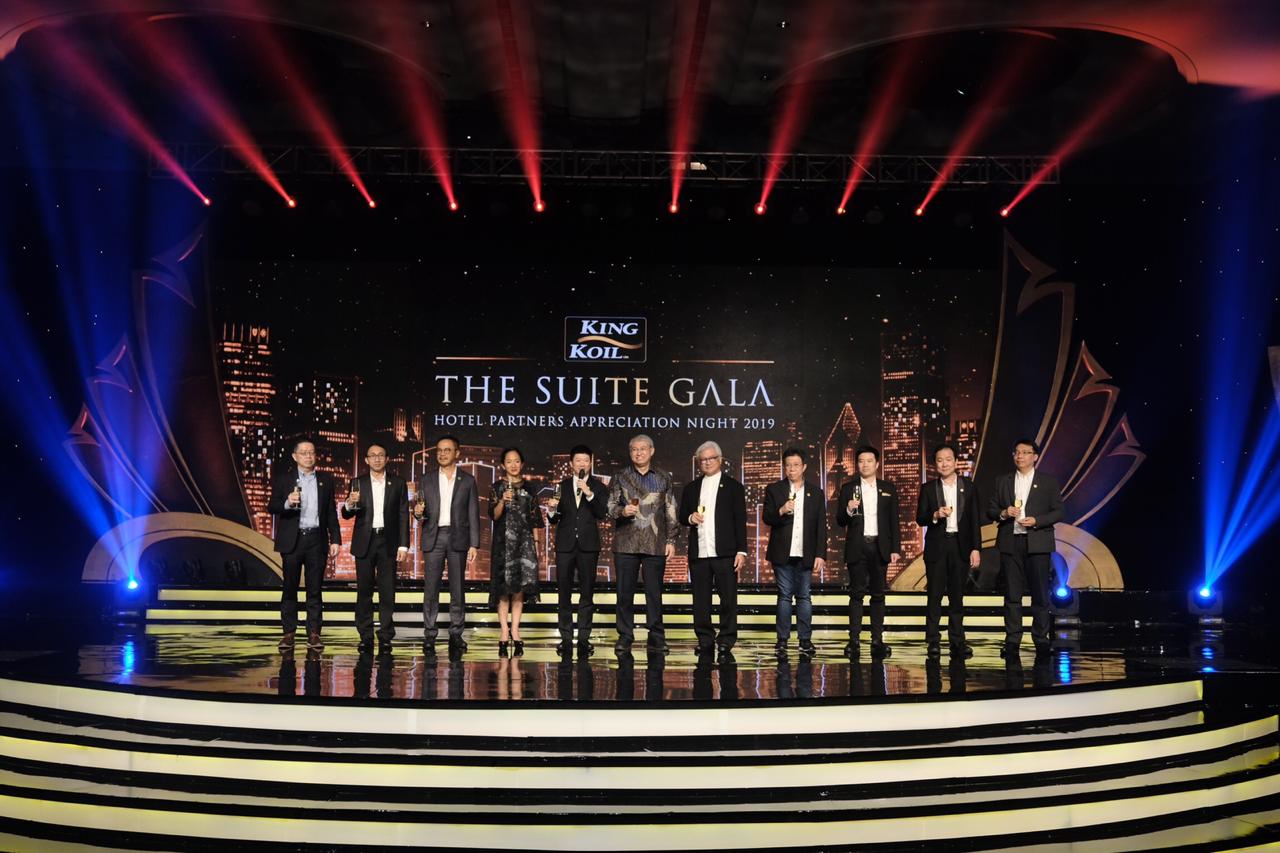 PT. Duta Abadi Primantara with its own brand, King Koil®, held a prestigious event for the hospitality industry in Raffles Hotel Jakarta Ballroom. The Appreciation Night was held for the first time to show the company's gratitude to King Koil® hotel partners throughout Indonesia, who have faithfully entrusted their business with King Koil® mattresses.

The King Koil® The Suite Gala 2019 was attended by approximately 60 international and national hotel operators that are well-known throughout Indonesia such as Marriot, Accor, Archipelago, Santika Group and many others. Everyone gathered at this event to unite their vision as to developing and growing together with PT. Duta Abadi Primantara.

Also attended by Mr. Hiramsyah Sambudhy Thaib from the Ministry of Tourism who presented the Bali 10 program, one of the Ministry of Tourism programs for the next 5 years, this event surely was an eye-opener for business investors. It was definitely a golden opportunity for investors to start developing the hospitality business around Indonesia.

The Appreciation Night will be an annual event for Duta Abadi Primantara to strengthen its cooperations and relations in the hospitality industry, in order to keep working together with many vendors and investors, improving the country's economy through Indonesia's tourism.